Exotic Philippines
started as a travel blog on January 2011 as a way to help in promoting the Philippine tourism, encouraging travelers who have never been to the Philippines or have been to the Philippines to come and visit the beautiful country. Though at first it looks like an exclusive Cebu blog.
Exotic is a synonym of "foreign" and to others the Philippines is a foreign place, and the Exotic Philippines blog is meant for the foreign's guide to a foreign country, the Philippines.
The Exotic Philippines travel blog aims to share top tourist destination or places to visit in an area, must visit province, cities, must stay or recommended hotels, must hop on islands and more insider tips to help you enjoy your trips around the Philippines!
Today, the blog gets an average of
25,000 pageviews
a month and is now known as a travel blog, food, and lifestyle blog and have been recognized by the following which are mostly as a Cebu travel blog.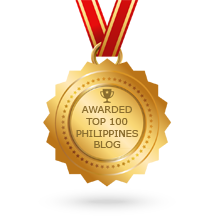 Exotic Philippines Blogger
The a Cebu blogger behind the Exotic Philippines blog is
Gay Aida Dumaguing
a.k.a.
Miss G
, an almost 30 years old Cebu based blogger, born in Malaybalay, Bukidnon, grew up in Valencia City, Bukidnon, and now living in Cebu Philippines. She is travelling around the Philippines to get to know more her home country and hopefully one day travel outside the Philippines.
This blogger from Cebu works as a freelance SEO specialist and Social Media Manager, but also do get sideline projects as a programmer. From the blog's donations and sponsors as a Philippines travel blog not only a Cebu travel blog, plus the income from working online is where she gets her funds for traveling for at least 3 times a year - yes, just three times a year unless invited or a sponsor will be able to cover majority of the expenses.
Cebu Blogger - Cebu Travel Blogger Influencer
As a Cebu blogger, she take more often day trips around Cebu to satisfy her cravings for travel. With this you'll see more of Cebu Philippines, Cebu islands, the latest in the Cebu city, to invite you too to travel Cebu!
Currently roaming around online and offline as a WithLocals.com Ambassador and Hootsuite Ambassador, and of course as your travel blogger. Every now and then, she goes around Cebu to discover the island, and visit the top destinations that you should visit when in Cebu, so you can also consider her as your Cebu travel blogger.
Where is she off to next? You might want to check out the
Exotic Philippines travel calendar
where she flies from Cebu to somewhere in the Philippines.
Destination Bucket List
Exotic Philippines would like to visit the following destinations, places, and islands in the Philippines, traveling from Cebu.
Boracay - Visited November 2014.
Palawan - Will be at Coron Palawan on June of 2015, El Nido Palawan on February 2016 (will revisit El Nido to complete the experience), and will be at Puerto Princesa on 2017.
Bohol - I've been there when I was about 10 years old. Revisited it on July 2014 for 1 day.
Leyte
Davao - Been there more than 10 years ago. Scheduled to revisit on October of 2014 due to an event invitation by the government.
Ilo-ilo - Visited November 2014.
Batangas - Visited June 2016
Pampanga
Tagaytay - to Visit on June 2016. Will revisit since I haven't fully explored Tagaytay.
Dumaguete
Baguio - Visited March 2016
Sagada
Siargao - scheduled for May 2018
Surigao
Butuan
Batanes - will try to visit in 2018
Bacolod
Mindoro
Puerto Galera
Zamboanga
Camiguin - Been there more than 10 years ago.
If you want to know where will be Exotic Philippines travel blogger be next, check out her
travel calendar
to track her down but most likely her trips are in Cebu or nearby tourist spots of the province.
Exotic Philippines also aims to visit international destinations to share to fellow Filipinos the destinations that we can enjoy, especially those visa free countries. Here are the following countries that she aims to visit.
Thailand (Phuket, Chiang Mai, Bangkok)
Singapore
Malaysia
Indonesia
Taiwan
Hong Kong
Japan
Korea
USA
Italy
Dubai
If you are from any of these countries/destinations and want to be promoted in this blog where Filipinos and Americans are the majority of the readers, feel free to send an invite. Especially if you're willing to sponsor the trip.
If the countries/destinations above are not from where you are, feel free to make a suggestion or send an invite! Your support is highly appreciated.
Want to invite Exotic Philippines in your area for a hotel review or experience in your local? Check out what this Cebu travel blogger could offer you,
just click here
. You may also
contact Exotic Philippines
for any other invitations, requests or opportunity.
Don't I wish to go outside the country? Of course I do, if there's an invite or an opportunity, why not!? But as of now, I can afford to go around the country even with the income I'm getting as a Cebu blogger.
Social Media
Exotic Philippines don't have a separate account to some social media sites. But here are the social media accounts we use to promote the Exotic Philippines blog.
Travel Gadget Wishlist
Surprisingly, there are people and brands who hear me out and send me their products as a gift as one of the top blogger of Cebu and recognized Philippines travel blogger. To those who already did send one, thank you so much, "
sa uulitin
".
GoPro Hero 4
Already have a
GoPro Hero 2014 Entry Level
but I do want a higher quality camera, the GoPro Hero 4 Silver that I'll be buying soon (thanks to all the donations on the blog). I'm clumsy and careless, so I need a durable camera yet a camera that can take quality photos and videos.
Update:
Just bought the GoPro Hero 4 Silver, but maybe needing another one for a backup.
GoPro Hero Accessories
There are lots of GoPro Hero accessories I want to get my hands on, and the prices are no joke. Some of them are GoPro Hero dome, GoPole Evo (the transparent and floating pole).
DSLR - Canon G7x Mark 2
Can't really point my finger on which DSLR I want to have, and as travel blogger of Cebu or generally in the Philippines, it's too expensive for someone like me to have one or some may just take time to get here. I do borrow the Canon D450 from my brother from time to time, so yeah I don't have my own. A decent camera is really important for bloggers, and I'm not dreaming for a DSLR anymore. LOL.
Update 2016
: I still don't have my own DSLR, and not borrowing the DSLR from my brother since I've been using my GoPro for the past months. Still I want a DSLR.
Update 2019: my sister gifted me the Canon G7x Mark 2
I like those DSLRs that can take great quality photos and videos, and wherein the back screen can be twisted (e,g. Canon 650D and alike) - which is awesome for my future plans and ideas for the blog.
As a Cebu travel blogger he DSLR will be useful for taking great travel photos and of course taking pictures of the hotels that I'll be reviewing.
There are also some travel items that I'd like to get my hands on. But if you have any other travel gadgets and other items that you think I must have, please let me know.
For any brands who wants to send me their products and want to be reviewed, please feel free to hit me an email.
Exotic Philippines Team
Chanel Marie Imperial is a freelance TRANSCRIBER/ CLOSE CAPTION and Social Media Manager who do the video captions for the G Dumaguing YouTube channel which is the extension of this travel blog Exotic Philippines.
Linkedin
:
/channelmarieimperial
What's the Exotic Philippines Advocacy?
Promoting the Philippine tourism
. I do believe, that if we'll be able to increase our tourism, there will be more jobs in the country, more opportunities for everyone, and less jobless Filipinos. Hopefully, with me blogging and joining other bloggers in talking about the best and must visit destinations and must try experiences in the country, I'll be able to help at least a bit to the country and to my fellow countrymen through enjoying and discovering this country, through being a traveler, a travel blogger, even there are times I'm only treated as "Cebu travel blogger" (since I can easily travel around Cebu, and yeah there are times that I do feel like I'm just another a Cebu travel blog), and a social media influencer.
As a blogger of Cebu and a blogger from Cebu I also aim to promote the Cebu latest must go destinations, and even the latest must know travel related events due to the event invites as a Cebu based blogger. With this, I aim to be one of the best Cebu blogger in the province, and of course among the best Philippines travel blogger.