Knowing the Philippines tourist attractions would help and encourage more people to be more interest and embrace the country. To be able to know what to expect and witness in such beautiful country like the Philippines.
I have been living in the Philippines for my whole life, been out of the country once and have been to few places here in
the Philippines
. Today, I would like to share to you guys the
top 5 Philippines tourist attractions
that are for me you should visit: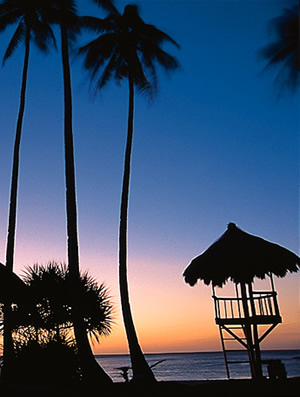 Boracay Philippines
. This place

is blessed with unsullied fine talcum powder-sand beaches and known as one of the finest beach destinations in the world. A lot of tourists come to Boracay to be able to experience the clean white sand beaches, water sport activities, crystal clear waters, restaurants, top-end resorts and other facilities.
Cebu Philippines
. If you're into beaches, this is also among of the places that you could see some great beach. Cebu is one of the biggest and most important cultural centers in the Philippines brought about the Spanish influence. The sinulog is one of the known event in the country that is celebrate every third Sunday of the month of January. Cebu is a prime destination second to Manila in terms of business, commerce and Philippines tourist spots.
Palawan Philippines
. The Palawan's exotic beauty remained

undefiled. Palawan boasts of white sand beaches, underwater rivers, scenic rock formations, magnificent caves and having more than thousands of islands. Palawan is a refuge to an incredible variety of exotic flora and fauna that are found nowhere else but only in Palawan.
Bohol Philippines
.

Situated at the heart of Visayas and with coastline soar in gentle coves and white-sand beaches, Bohol is one of the loveliest islands in the southern Philippines. Bohol is a scenic province stuffed with rolling hills and plateaus, crystal springs and beaches, ancestral homes and centuries-old churches. With its famous Chocolate Hills and the smallest monkey in the world the tarsier, exotic flora and fauna that can be found in the island it is totally a great Philippines tourist spots.
Philippines Hundred Islands
. The Philippine country possesses white sand beaches. The hundred islands is one of the places here in the country that is among the best Philippines tourist attractions. Tourist can rent an island for one's own private beach or have a short boat ride to the island. The hundred islands can be

reached from the Pangasinan town of Alaminos where the lodging accommodations and restaurants are located.
These are few of the wonderful Philippines tourist spots. There are a lot of places here in the Philippines that are waiting for you to experience and discover the wonderful country.
I will discuss these Philippines tourist attractions more in detail in one of my scheduled post here in the blog. But for now, I hope you have able to use this information that I have shared with you guys!